Kidz Kamp Summer Flyer
Daily Enrollment: Use the codes corresponding to the date you need. See attached Rate Sheet
During the summer and holiday break camps, we are open from 7:30am to 5:30pm offering a full day of care.
Daily structured games, arts and crafts, science experiments, reading, school work help and snack are all provided during these programs.
Our summer program includes weekly field trips, all of which are local and in safe and controlled establishments.
Summer Checklist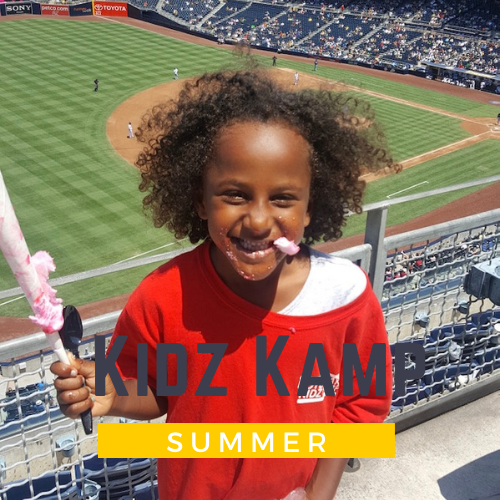 Drop off Anytime After 7:30am
Pick up Anytime Before 5:30pm
Parent/Guradian Sign-In and Sign-Out
Registration Form Submitted
Lunch
Snack
Water Bottle
Sunscreen
Field Trip Waiver